IF I HAD BEEN.........
Tamil Tigers leader Prapakaran: Would have ripped the most including an autonomous region comprising merged north- east from "NOT EELAM BUT ELLAM (EXCEPT EELAM .. EVERYTHING)" fame late president Premadasa and would have waited for a better opportunity.I would have never killed Indian prime minister Rajiv Gandhi. that's the most damaging and foolish mistake made by Prabakaran.
Srilankan president Chandrika Kumaranatunge: As an all- powerful executive president with a mandate for peace,I would have given the tamils their due share and entered in to an agreement with Tigers for a permanent peace. never succumbed to the pressure of Singhala chauvinists and clergy men.people voted me over helmingly only for my promise to bring peace.
Former Indonesian President Sukarto: I will sell all my family wealth amounting to 40 billion and bail out Indonesia from the present economic recession.
God Shiva:
| | |
| --- | --- |
| | Will stop all forms of violence immediately in this world and completely change the attitudes of the warring factions in to brotherly and compassionate attitudes. |
Member of the Indian cricket selection commitee: Vote to bring back Punjab-lion Navjot Sidhu to one day team.

Australian federal treasurer Peter Costello: Scrap the HECS fees and give free university education to all who are qualified to study but demonstrating financial difficulties.If a country like Srilanka, although a developing country besetted with ongoing civil war can still be able to provides free education for all up to getting a university degree, why a mighty prosperous nation like Australia can't do it? cheers to Srilanka. simply Grea..t!!

A multi billionaire: Spend all my money on alleviating poverty in the third world countries.

Incharge for the education of tamil children living abroad: Make it compulsary for the tamil children to be able to speak,write tamil fluently as other tamil children in Srilanka.
Minister for justice:Make a law to hang rape and drug offenders without any appeal.

Given the chance to be a world leader for a day: Want to substitute Fidel castro of Cuba
Lucky winner in a contest with a prize of selecting an actress for a day to be with her chatting (believe me... only chatting): Will select Manisha Koirala (my dream girl!!)of bombay cine world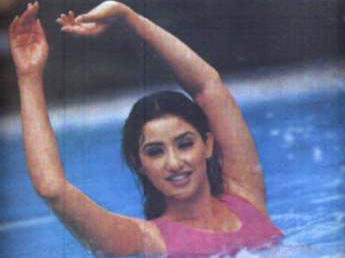 Wishes will continue......till they become fulfilled! Don't forget to visit this page in future to find more of my long listed wishes...which may be same as yours too! thank u.

[MY VIEWPOINT]
[VETHA'S ARTICLES]