CHAT WITH ME.......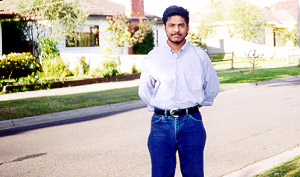 Which place do u like most?
Wellawatte in Srilanka. Kashmir in India
What's the one thing u like in Sachin Tendulkar?


His total commitment to the game and to his team


The one u are really yearning for?
A lasting peace to my Tamil people. We have been suffering for the last fifty years.

Do u drive?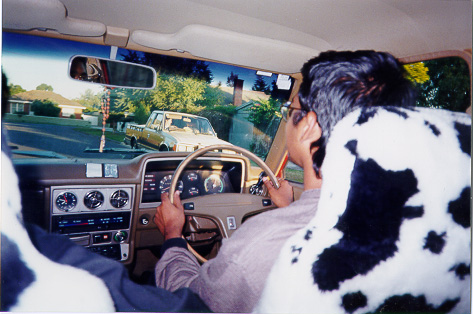 Yah. I got my licence. So, I am looking forward to sending someone hospital soon.

Have u ever said '143' to anyone?( 'I love you' )



Ushh...it's secret!.

If not doctor, what would u like to be?
Solicitor. I really like to do it. Just to follow my parents' footsteps.

The film which affected u most?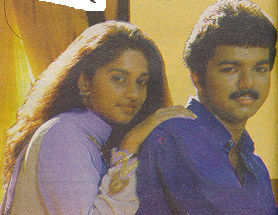 "Kaddalukku mariathai". I watched it 5 times. Not for heroine Shalini(!) but for the story. Every youngster should watch it.


Have u ever been caught for lying?
Many times. Lied because I got caught.

If god appears before u and ask whose voice u want to have,what will be your choice?
Singer Unnikrishnan. I can't forget his song "Ennavale..adi ennavale " in 'Kadalan' .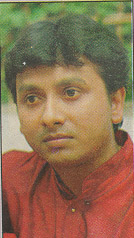 Singer Unnikrishnan

how do others call u ?
Friends call me subash. At home always subi. Only one friend(london Prakash) calls me Goutham which I like.

Your favourite food?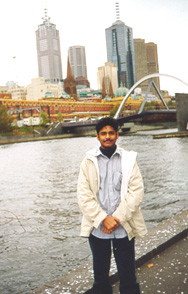 Fried rice and chicken curry. I love it. Opposite the Yarra River, Melbourne

What's your favourite song?
Hard to single out. At the moment "Anandam Anandam Paadum" by Unnikrishnan.

Who are the women u admire?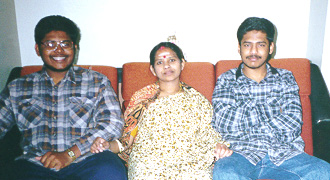 With Amma and brother
My mother, Indira Gandhi and Mother Teresa .
Recent dissapointment?
Indian cricket team losing the final to Australia at Delhi in April 1998 after beating
them twice easily in the preliminary matches.

Long term dissapointment?


Although we are fearless and fierce fighters, lack of unity and strong political leadership has denied us success in our freedom struggle.
Questions are compiled by my brother and sisters.